Choose Your Travel Dates
---
Select your preferred dates from our calendar
Select Your Campervan
---
Select from our wide range of campervans to suit your needs
Confirm Your Booking
---
No hidden fees and many items included FREE of charge.
Welcome To Campsie Campers
We are a small family based business, offering 100% money back guarantees and Scotlands best prices.
Only £25 to reserve!.
Life-long Memories
Campsie Campers is dedicated to ensuring that your campervan experience is exceptional and that your travels build lifelong lasting memories.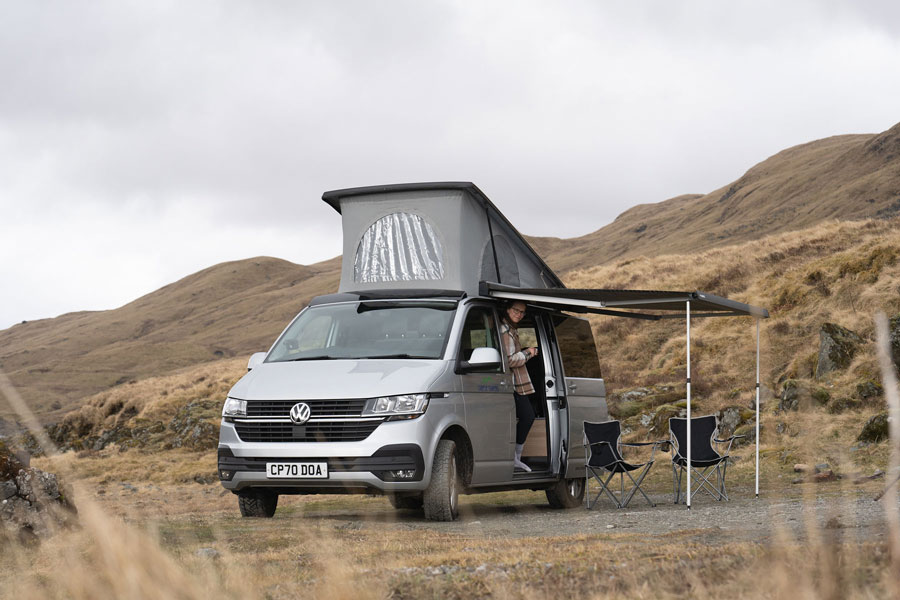 Best Value Deals
Our campervans come at a highly-competitive, flat rate depending on the time of year. Please click the link to see our prices. We can be up to 25% less than some of our competitors!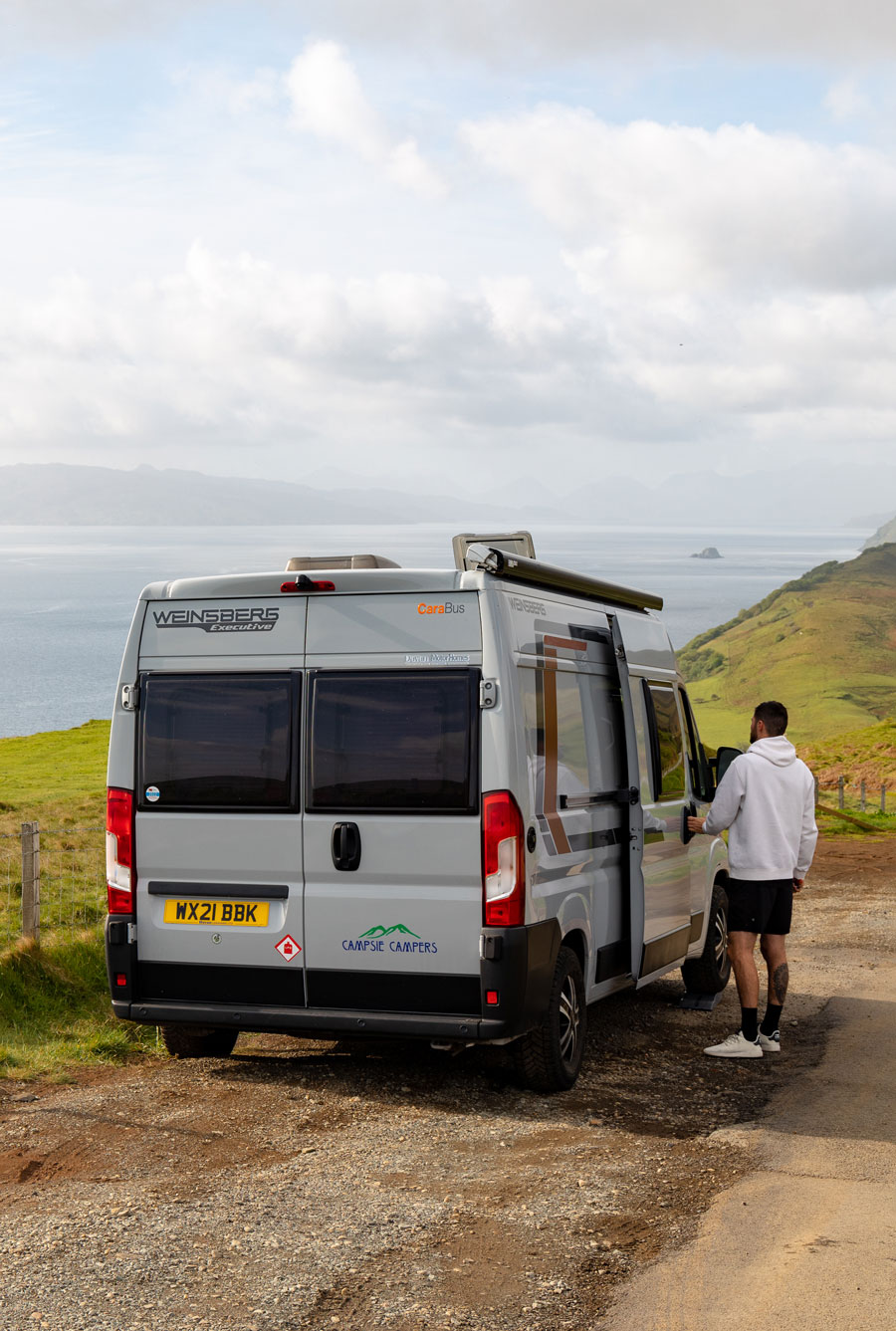 Campervan holidays
Campervan Hire in Scotland
---
---
Your campervan hire in Scotland made easy with Campsie Campers.
Travelling in a Campervan gives you the benefit of being able to see the sights at your own pace. The cost of hiring a vehicle and accommodation are packaged together.
We have a choice of vehicles in our fleet from premium VW pop-tops and high-tops to luxury Peugeot Skye-Liners. Each vehicle comes with beneficial high-spec interior features to accommodate your every need for your campervan holiday.
---
Your trip starts here.
Start your campervan experience with an online quote.

---

---

Submit what you would like for your own custom campervan holiday.

---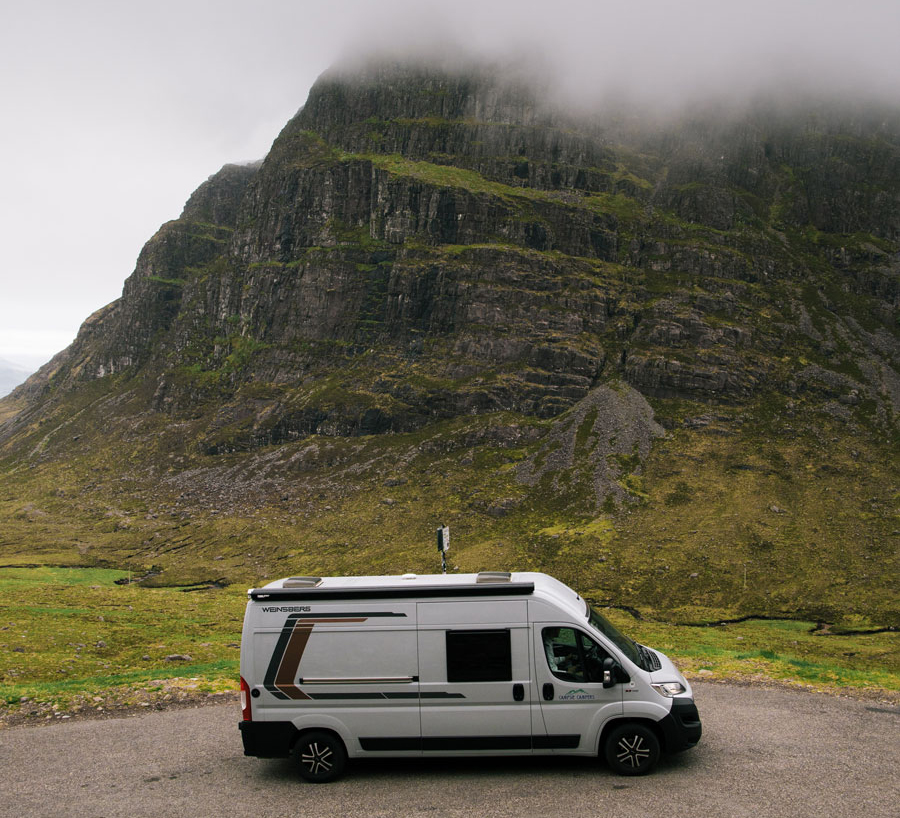 Camsie Campers
Reviews
What our customers say about our service
Wonderful experience! Campsie campers provides you with everything you need to have a comfortable and enjoyable vacation!

We spent 2 weeks with Robbie in May-June 2019, we travelled all over the north of Scotland and we are very happy with the vehicle and the welcome from Siobhan who was good advice. The quality/price ratio is excellent. Travelling around Scotland in a van is a great experience. We recommend Campsiecampers without hesitation. Jean-Pierre et Martine from France

I cannot recommend this company highly enough. I had originally booked a camper with another company but there were so many hidden costs that I cancelled the booking and found Campsie Campers. From my initial email enquiry and exchange with Siobhan, I was totally impressed. She was efficient, knowledgable and extremely helpful and the initial price quoted covered everything - no hidden costs! My two teenage boys, black lab, and I took Lassie the van for an adventure to the highlands and islands. The van had everything we needed and was comfortable in size. Siobhan and Trevor were so kind when we picked the van up and took lots of time to explain everything to us which helped make our trip much smoother and I loved driving the van. It was an absolute pleasure doing business with Campsie Campers and I will definitely be back.

We were a bit apprehensive as this was our first trip in a campervan but Campsie Campers were so helpful in every way. We will definitely be back and I cannot recommend Campsie Campers highly enough - 5 stars is not enough!

Our experience withTrevor has been perfect: reliable, honest, friendly and a very nice person. He helped us in every moment and provided everything we needed. Everything you read in the website is true, the van is absolutely well equiped and has all you can need. We 100% recommend Campsie Campers

Couldn't recommend this company highly enough. Trevor is very knowledgable, helpful and provided us with everything we needed for a fantastic few days away!! If you're thinking about giving VW camper life a go this is the place for you!! Thank you guys!