Brexit
16th December 2019

Castles Tour
5th January 2020
With literally 1000's of castles scattered across the landscape of Scotland, you may find it difficult to choose which ones to visit on your campervan holiday. We have chosen 10 of the Best castles in Scotland (in our opinion) for taking amazing photographs, making life-long memories and leaving your footprint. We have chosen mostly rural castles, as these are the most accessible for your campervan tour of Scotland. Campsie Campers offer campervan hire transfers from both Edinburgh and Stirling which both have impressive urban castles.
 Doune castle, Stirlingshire
Just 30 minutes drive from Fintry, this is a great start to your campervan castle adventure. This castle boasts a popular filming location for shows such as Outlander and GOT. 
Open Apr-Sep 0930-1730. Reduced hours in winter 1000-1600. Tickets from £9 per adult.
Inside is not set from a particular period but instead gives access to secret staircases the servants and Lords would have used in the past.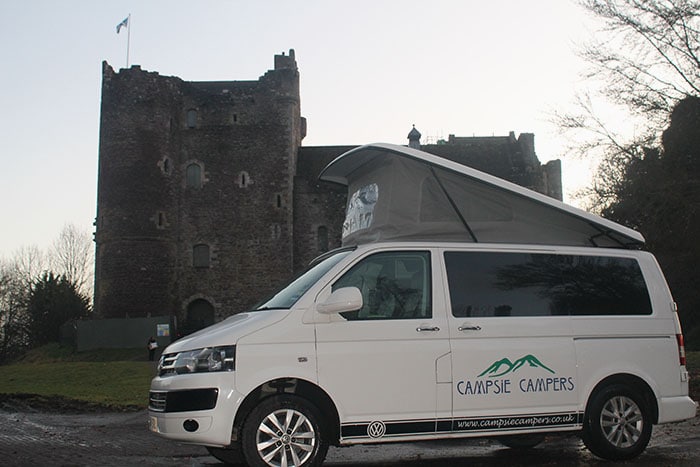 Glamis castle, Angus
The childhood home of Queen Elizabeth II and the Queen mother, this castle is fit for royalty. The guided tour will takes you on a journey of historic trials and tribulations that these castle walls have concealed. 
Open Apr-Oct 1000-1700. Reduced opening hours in winter.  Tickets from £15.50 per adult and includes tour, castle, gardens & grounds.
Busy in peak season. Booking ahead is recommended.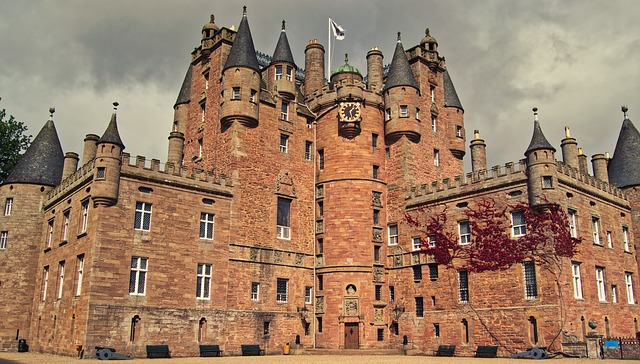 Dunnottar Castle, Stonehaven
The ruins of this clifftop fortress stand looming over the waves of the North sea. A picturesque setting steeped in history. 
Open 0900-1730 in the summer months (Apr-Sep) and reduced hours in winter. Tickets are available from £7 per adult. 
Best time to visit is in the morning when you may catch the sun rising in the east.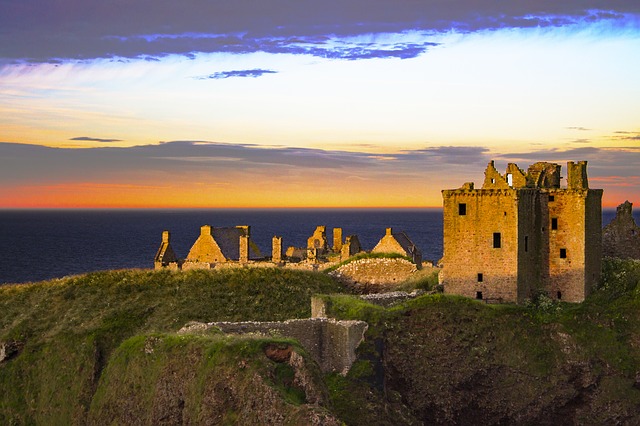 Craigievar Castle, Aberdeenshire
A pink fairytale castle with turrets to match. Truly romantic atmosphere in the surroundings. Authentic artefacts on display.
Open summer months (Apr-Sep) 1030-1600.  Closed Wed/ Thurs Apr-Jun. Closed over winter. Tickets from £13 per adult.
Choose a sunny day as some interior sections have no artificial light.
Dunrobin castle 
Over 700 year old, fully functioning, chateâu style castle with enchanting gardens. Convenient for the North Coast 500 route.
Open 1000-1700 Jun-Sep. Reduced hours Apr/May/Oct. Tickets from £12 per adult and include access to the falconry and gardens.
Magnificent setting in all weather. Time your visit to see the falconry show.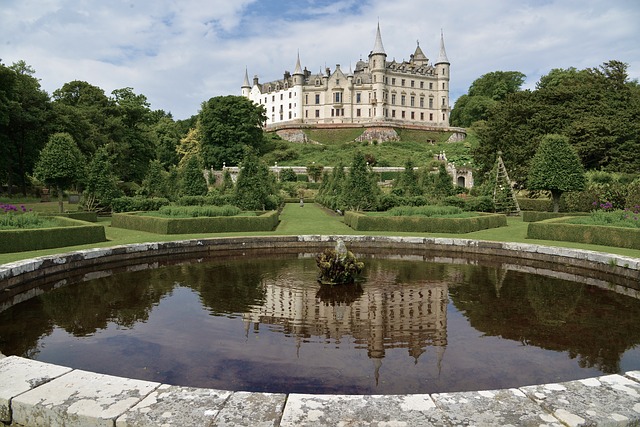 Castle Sinclair Girnigoe, Caithness
Seaside ruins in the north of Scotland with coastal walks and spectacular scenery. Still owned by The Clan Sinclair.
Open May – Sep but access to the grounds is year round.
Originally 2 castles (Castle Sinclair & Castle Girnigoe). Great photo op if you can catch some rays!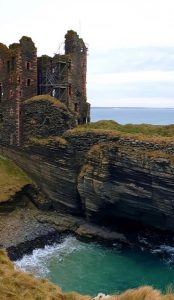 Urqhart Castle, Loch Ness
On the banks of the famous Loch Ness, the ruins of this castle stand tribute to the many historic battles it has seen.
Open Jun-Aug 0930-2000. Reduced last entry rest of the year.  Tickets from £12 per adult include audio/visual presentation.
Busy in peak season. Arrive early to get the best light and book your spot.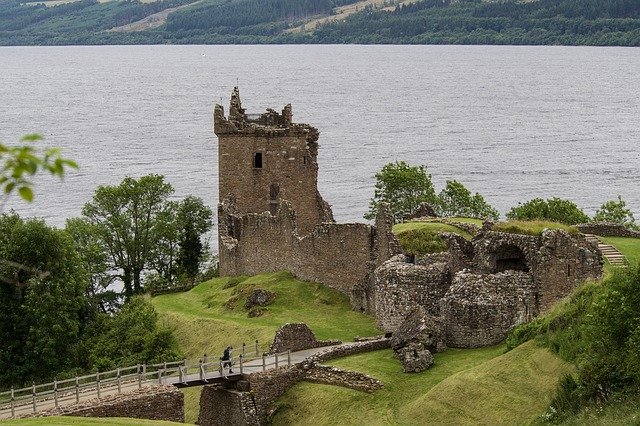 Eileen Donan, road to Skye
One of the most iconic 'castle' photographs in Scotland. Eileen Donan is unmissable on the road to Skye. It stands proudly on the waters edge and has seen many battles leading to it's destruction and rebuilding. 
Open Apr-Oct 1000-1800. Reduced hours over winter and for events. Tickets from £10 per adult including audio guide.
Best visited late in the day to catch the sun setting in the west behind it.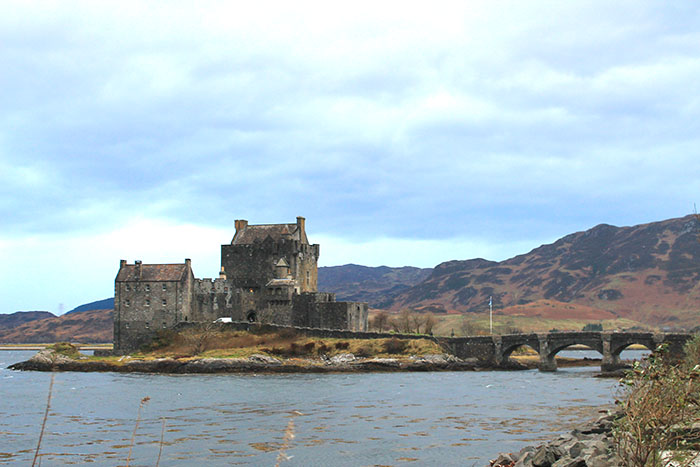 Inveraray Castle, Inveraray
This impressive, well kept structure, stands prominently on the banks of Loch Fyne. It bodes grandeur to the likes of Downton Abbey and was a filming location for the series.
Open Apr-Oct 1000-1700. Closed over winter. Tickets from £12.50 per adult.
Originally home to Clan Campbell, it was one of the first castles of it's type to be built on the west coast.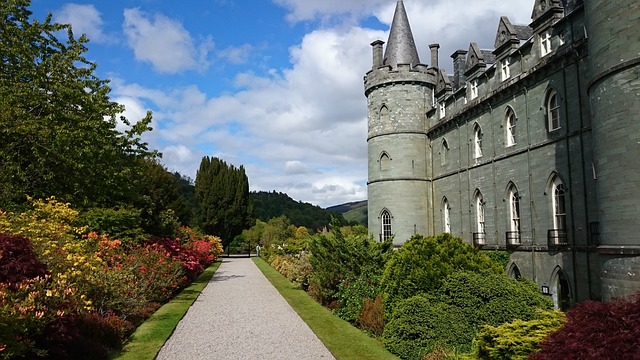 Stirling castle, Stirling
This castle has seen many a battle. Panoramic views give the advantage of seeing armies on approach from the south or north. With staged areas displaying ancient features, this castle oozes history.
Open Apr-Sep 0930-1700. Reduced hours in winter. Tickets from £16 per adult.
The Wallace monument, an iconic tribute to the Scottish hero William Wallace, is also worth a visit.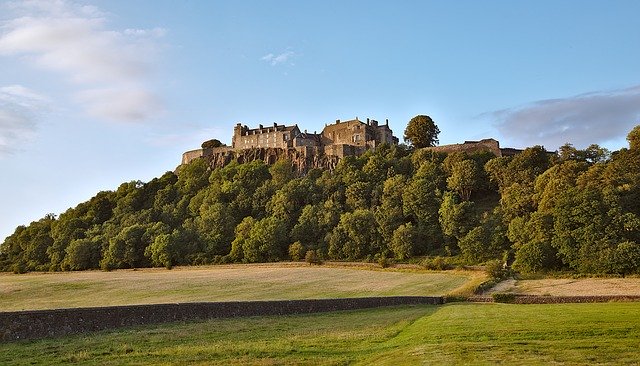 We found it difficult choosing just 10 as there's so many beautiful, historic castles all across Scotland. If you'd like us to personalise a castle tour for your campervan hire in Scotland, please contact us info@campsiecampers.co.uk. For more information on castles to visit in Scotland, check out the National Trust for Scotland.