December Events
11th December 2019

10 Best Castles in Scotland
5th January 2020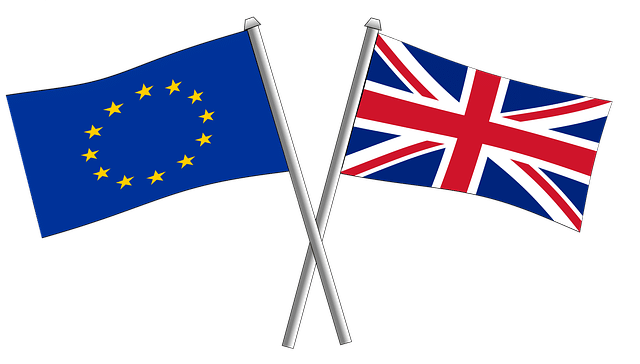 We at Campsie Campers want to make your campervan rental in Scotland as seemless and pain free as possible. So with the big B word looming over us we have investigated what might happen in the event of a deal or no deal Brexit. We hope to answer some questions you may have and reassure you, your campervan hire holiday is in safe hands.
Will I need a visa after Brexit?
As with all Brexit related questions, it does depend if there is a deal in place if/when the UK exit the EU. The Conservative Party won a majority in the General Election of December 2019. The UK then proceeded to leave the EU on 31st January 2020. This means it is now likely that a deal will be agreed by December 2021.
In December 2019, the Conservatives also announced plans to bring in visas for EU citizens travelling to the UK. There is much controversy surrounding these plans and it is still to be debated in Parliament. 
What we do know is that if there is a deal, there will be no change to entry requirements until 2021. 
Even if there is no deal, EU citizens should be able to visit Scotland for up to 3 months until a deal has been agreed or further notice. 
Will my EU licence still be accepted in the UK after Brexit?
So far, deal or no deal, the only advice given by UK or EU governments is that UK citizens may require an International Driving Permit to travel to the EU in addition to their UK driving licence. These can be obtained at the post office with your UK licence, a passport sized photograph and your passport. 
EU licences will still be accepted in the UK in either scenario until a transition period or further dialogue and deals have been made with the EU. Most self-drive hire companies have stated they will accept EU licences without additional paperwork until further notice. 
Will I be insured for my UK campervan hire?
Yes! There are no changes anticipated for self-drive hire insurance in the UK for either UK or EU licence holders. If you are outside of the EU, Australia/New Zealand/USA/Canada are also accepted by our insurers. 
If you have a licence from another country, please contact us and we will seek assurance from our underwriters that you are covered. Some countries require a higher security deposit than those listed on our website.
Our insurers require 2 x proof of address for each driver, dated within 90 days of your hire date. These can be in the form of a bank statement or utility bill.
We also require copies of your photo ID licence cards (both sides).
All UK clients are also required to complete an online DVLA check.
Can I cancel my reservation if Brexit disrupts my travel plans?
There should be no disruption to travel, deal or no deal. EU citizens are still protected by EU regulation on passenger rights.
Speaking only on behalf of Campsie Campers, you can cancel your reservation up to 8 weeks before your hire date and a full refund of your deposit or any monies paid to us will be returned to you.
Depending on the time of year of your reservation and the circumstances, we will endeavour to be as flexible as possible with this.
If you cancel your reservation less than 8 weeks before your hire date, the 25% booking deposit will normally be retained but the balance will be returned to you.
If you cancel your reservation 2 weeks or less before your hire date, the full rental fee will be charged.
Again, we are a family run company so flexibility may be issued on these standard rules depending on the time of year and circumstances. We do not wish clients to miss out on their campervan holiday or funding for such. Therefore please do get in touch with any concerns you may have and we will do our best to help resolve them.
Reservations cannot be transferred to another hirer but change of dates can be accommodated within a reasonable timeframe as noted above (4-8 weeks preferably)
Please read our terms & conditions for more information.
Will I be able to travel to the EU with my campervan?
For UK or EU citizens, you may wish to take your campervan to the EU mainland or the Republic of Ireland. In order to do so, we need to complete a VE103 form with some details of the hirer/driver and some from the owner (Campsie Campers). Please give as much notice as possible for these forms to be completed and submitted to the relevant authorities for processing. RAC offer processing for £8.00 per certificate. Comprehensive insurance covers this.
Unfortunately these VE103 forms are a requirement when travelling to the EU. They basically authorise permission of the hired campervan to travel outside the UK with the driver/hirer behind the wheel. These are required in addition to insurance documents, EU Breakdown kit and EU accident forms which are always held in each of our campervans.
Staycationers or those wishing to solely travel Scotland or the UK for their campervan rental, do not require these forms.
Will I be able to use my European Health Insurance Card (EHIC)?
If there is a deal, yes!
If there is no deal, we advise that you have travel insurance to cover medical bills in addition to belongings. 
Will my mobile phone charge roaming fees?
Check with your service provider before you travel but if there is a deal, we expect these won't change until after 2021. If there's no deal, it's worth investigating before you travel.
We hope this helps you feel at ease to hire your campervan in Scotland. If there are any questions you have that are not covered above, please contact us at info@campsiecampers.co.uk or leave a comment and we will try to find the answer for you.