Highland Games 2020
27th January 2020

Action Plan Response
16th March 2020
When planning your campervan hire in Scotland, coming from either Glasgow or Edinburgh, you will always be visiting rural locations and enjoying the scenery Scotland has to offer. If this is you're first visit or a repeat visit to our bonnie Scotland, it's always good to have an idea what to bring with you. We've collated a list of top tips on what to pack for your campervan adventure.
1. Soft Luggage
It is always recommended when travelling in a campervan that you pack using soft luggage. A backpack or rucksack is ideal. Suitcases are a bit more difficult to manoeuvre round your campervan so soft luggage is more accessible. Especially when it's raining! Campsie Campers can store your luggage for you until the end of your hire should you prefer to unpack before setting off on your journey. You should also bring a day-pack for walking or hiking.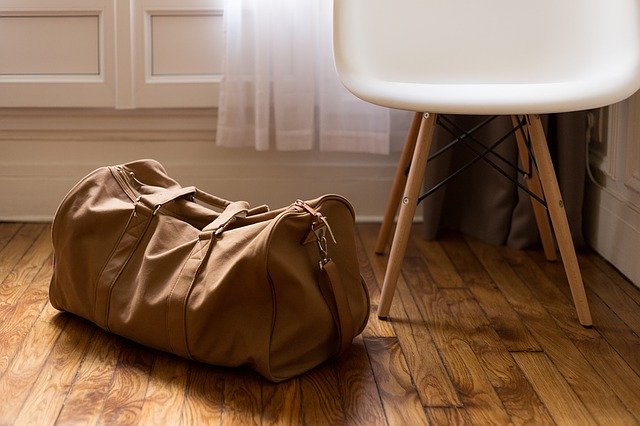 2. Warm Clothing
To ensure your campervan hire in Scotland is nothing but enjoyable, warm clothing is advised all year round. It may seem obvious but the weather in Scotland throughout the year is changeable, to say the least. For any campervan adventurers planning to walk in the spectacular Highlands or many Munros Scotland has to offer, warm clothing is a must.
Layers are best because when the sun peeks out or after a bit of arduous hiking, it can get very warm. On the other end of the scale, due to our northern position, it can also dramatically shift to freezing in a matter of minutes. It's therefore recommended to have layers you can take off and put on so you are prepared for all weather conditions.
You will probably need:
A good rain jacket
T-shirts (breathable fabric and cotton)
A jumper (or 2!)
Hoodies
A fleece
Thermals (both vest and leggings)
Gloves and Hat
Warm Socks
Good hiking or waterproof trousers
Jeans
3. Good Footwear
Touring Scotland in your campervan allows you the freedom to choose remote and beautiful places to stay overnight. If you plan on taking advantage of the many scenic walks in Scotland, good footwear is a must. Many of the most beautiful walks can involve anything from rock climbing to clambering over tree roots on uneven paths. Mountaineering Scotland and Walk Highlands have loads of information on the strength and difficulty of various walks throughout Scotland. Sturdy hiking boots are recommended and a good set of trainers for flatter surfaces.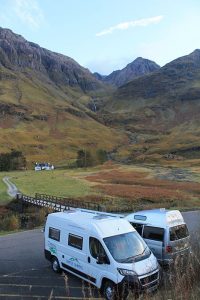 4. Head Torch
There are plenty of lights to facilitate you inside your campervan however, if you need to relieve yourself in the middle of the night, the trek to toilet facilities can sometimes be petrifyingly dark. Whilst our wild animals are not a danger to campers, it somewhat relieves any anxiety if you are able to light the path and illuminate any disturbing noises emanating from the bushes. Wildlife can be curious to campers movements in the night. A head torch provides light and allows you to go hands-free!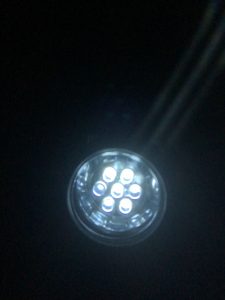 5. USB Car Charger
Campsie Campers campervans have several USB sockets which can be used off grid for your campervan hire. We do provide USB chargers for the Sat-Nav and extras, however these can sometimes disappear. Some of our campervans also have direct USB plugs, namely the Peugeot's and Jimmie, but others rely on USB car chargers. If there are a few of you travelling and you all want to charge your mobile devices at once, it's good to have spares with you.
6. Charging Cables
To ensure you can take amazing photographs, make fantastic memories and leave only your footprint on your campervan road trip, don't forget your Charging Cables and Universal Adaptors. Our campervans have USB sockets which can be used without power, and UK mains plug sockets (for laptops and cameras) which need 240V mains electricity at a campsite. Make sure you have the charging cables and adaptors for your mobile devices, cameras and any other equipment you bring. You don't want to run out of battery just as you've made it to the top of world!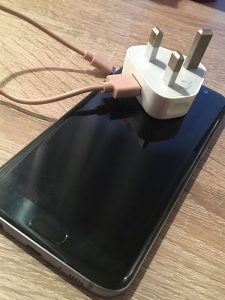 7. Sunglasses
Most of our campervans have specific sunglasses holders or dookits to keep them in. I know Scotland doesn't have a reputation for being sunny however, in winter months the low sun reflects off the frost to give a blinding glare to most drivers on a cold and nippy morning. Sunglasses are a must to protect your eyes and allow you to see what's crossing the road. In summer too, the sun chooses it's moments to peek out from behind a cloud and bathe the landscape in glorious colours.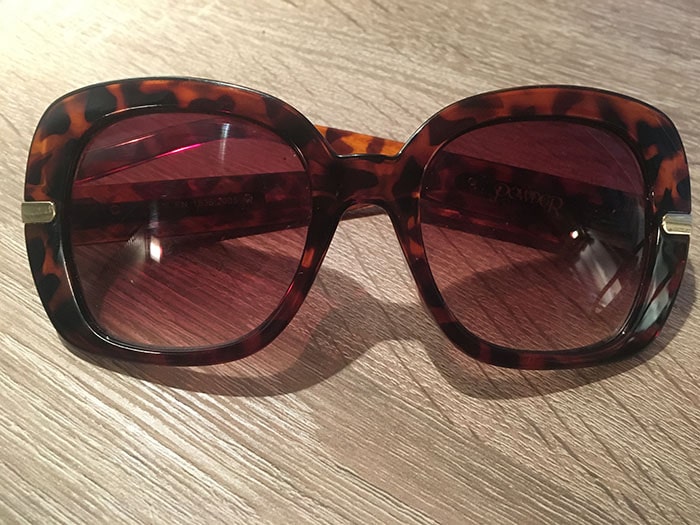 8. Sunscreen
We're sure you will enjoy the outdoors a lot on your campervan tour of Scotland. The last thing you want is sunburn. Now I personally have fair, celtic skin that rarely sees sunlight. So I'm obviously going to get burnt unless I apply sunscreen. However, even the hardened kiwi of our team who is used to no sunscreen and no ozone layer in NZ, still got sunburnt due to lack of protection. On the rare occasions the sun does shine here, especially in the summer months, it is highly recommended that you have suntan lotion to protect you. The sun can burn high, bright and strong in summer (if your lucky!) and the days are long. Cool winds can be deceptive so ensure to have sunscreen with you at all times.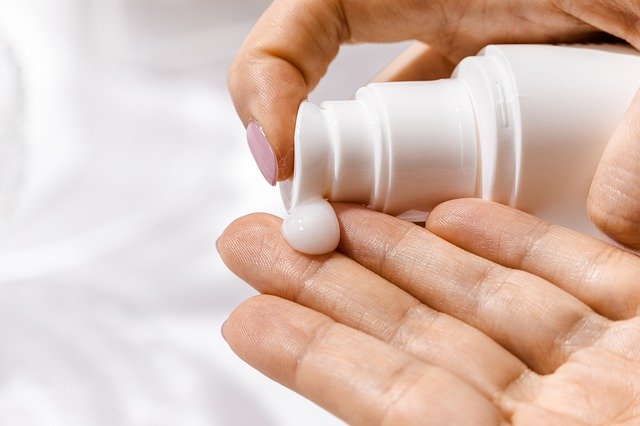 9. Pack of Cards
A campervan holiday in Scotland is remote and filled with solitude and serenity. It can be hard to believe in this day and age but honestly, there are many black spots for mobile phone reception. Campsie Campers provides maps and sat-navs in each of our campervans so you will always be able to find your way. However, you may find catching up on your social media or playing games on your phone is difficult. Bring a pack of cards for either couples or the whole family to enjoy in the evenings. All our campervans have face-to-face dining tables so there is plenty of room for games nights.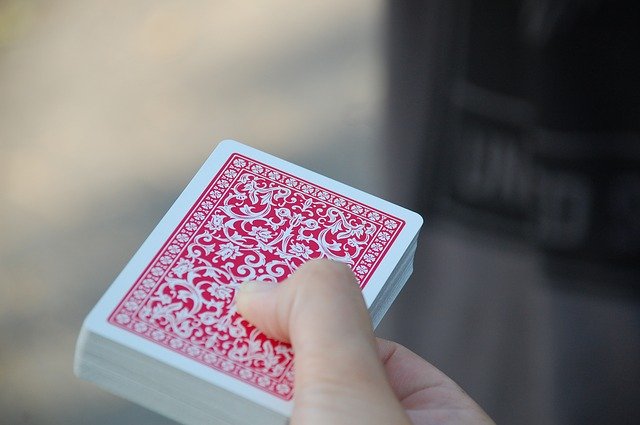 10. Midge Repellent
Your campervan hire experience in Scotland should definitely take into account the midges from April – September. These are not mosquitos but a tough and tiny fly that comes to your perfectly placed campervan pitch next to the water (particularly inland lochs) just as the sun is beginning to set. It is said that Scotland has a population of approximately 5 million but a midge population of 1 billion in Summer! 
Black clouds of midges descend on you and although the skin reaction to them is rarely like a mosquito bite, they are really annoying. Campsie Campers try to provide a spray midge repellent called Smidge in each campervan. However, these can sometimes disappear. Midges do not react to the same repellents that mosquitos do. So Smidge or something similarly designed specifically for midges is better. Also, a bowl of water placed near the back tyre of the campervan may also distract them. Be prepared for a midge cemetery in your bowl in the morning!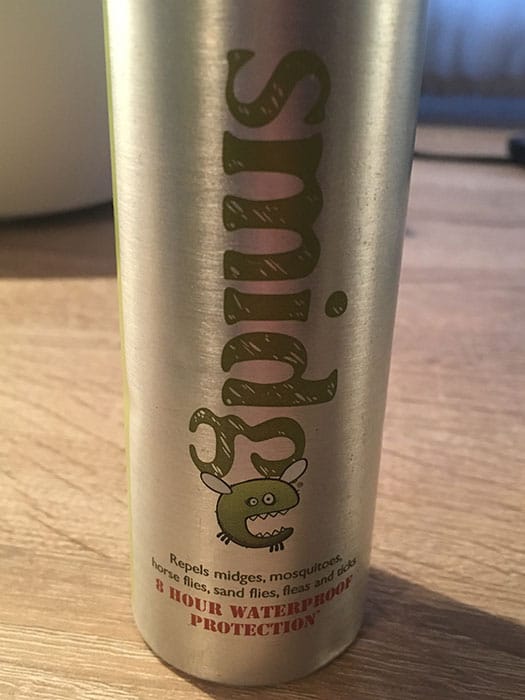 And...Wet Wipes
There is 30 litres of fresh running water provided for your campervan rental. To ensure this lasts you for 2-3 days, it's advised that you use the water mainly for washing dishes and brushing your teeth. It is a good idea to have wet wipes nearby to clean your hands and face (and even an alternative to showering!). Biodegradable wet wipes would be ideal but so long as you take your rubbish with you and protect the landscape, regular wet wipes are fine. You can of course buy these at any local shop but make sure they are on your list!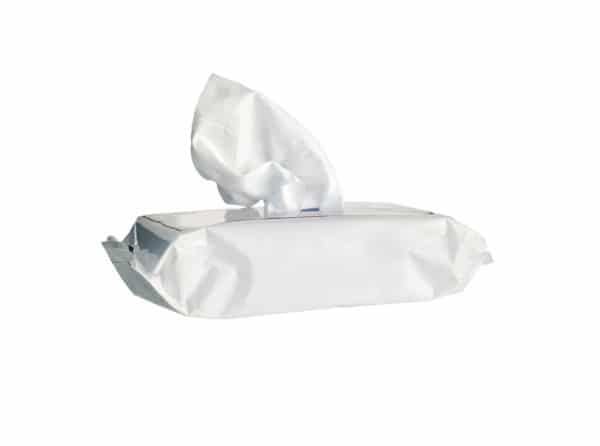 Umbrellas
Your campervan hire comes equipped with 2 x Golf sized umbrellas to keep you dry. We can't do anything about the wind though! Sometimes a hooded waterproof jacket is the best option. But if it's calm, these umbrellas are large enough for 2 people to shelter under.