Winter Sports in Scotland
31st October 2018

Winter Campervan Adventures
13th December 2018

If you're looking for winter holiday ideas then look no further! There are many reasons to vacation in Scotland over winter and even more reasons to hire a
campervan
for your adventure. Here, we've chosen what we see as the 5 best reasons to visit Scotland in winter. All of which will provide you with lasting, lifelong memories and all of which are best discovered in a campervan with freedom to explore the landscape at your own pace.
1. Incredible sights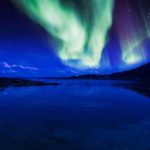 Scottish scenery is awe-inspiring and secluded at the best of times but none more so than in winter. With snow dusting the mountains and red deer roaming free, you can really catch some incredible sights. If your preference is to avoid the crowds and parties, you can find yourself completely alone for days all over Scotland.
2. Off-season rates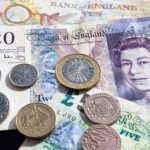 Scottish are famous for being 'stingy' with their money but let's face it, everyone loves a bargain! Over winter in Scotland, you can find complete isolation in rural areas with no crowds ruining that special photo moment. Winter provides the seclusion to enjoy yourselves in this natural playground. Which ultimately means off-season rate for your campervan , campsites and many more, making it one of the most budget-friendly getaways for winter.
3. Festive fun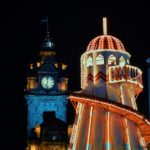 Scotland as a country is thousands of years old and traditions have been passed down generation after generation. Many of these traditions are celebrated in the festive period, making Scotland one of the go-to places over Christmas and New year.
4. Winter sports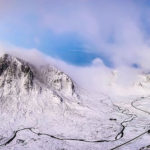 With 5 ski resorts to choose from, winter sports enthusiasts often claim the remote and quiet pistes are Scotland's best kept secret. Each resort offers its own attractions and limitless opportunities for all levels and abilities. Getting to the slopes in your campervan couldn't be easier with winter tyres to get through snow and diesel heating systems to keep you sung. Often the resorts will offer camping facilities in their carpark with electric hook-ups or you can go off grid for up to 3 days with our campervans. This provides you with easy access to the slopes, secluded accommodation and the most glorious views to wake up to in the morning. Check out our Winter Sports in Scotland for more information.
5. Whisky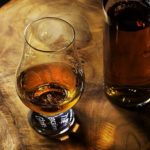 As Scotland's national tipple, you can enjoy a whole host of whisky distillery tours all over the country. This malted spirit will warm your insides on a cold day and has a fascinating history to be explored at each distillery. Whilst Scotland's winters are infamous for bad weather, there's an old saying that 'it never rains in a pub' or make that a distillery! Some are even host to our Brit-Stop package that comes with your campervan, giving you a snug overnight spot to sleep off your whisky experience.
We hope this has provided enough information to book your winter campervan getaway in Scotland.