Driving in Scotland
27th August 2017

3-5 day tour with Lassie
21st August 2018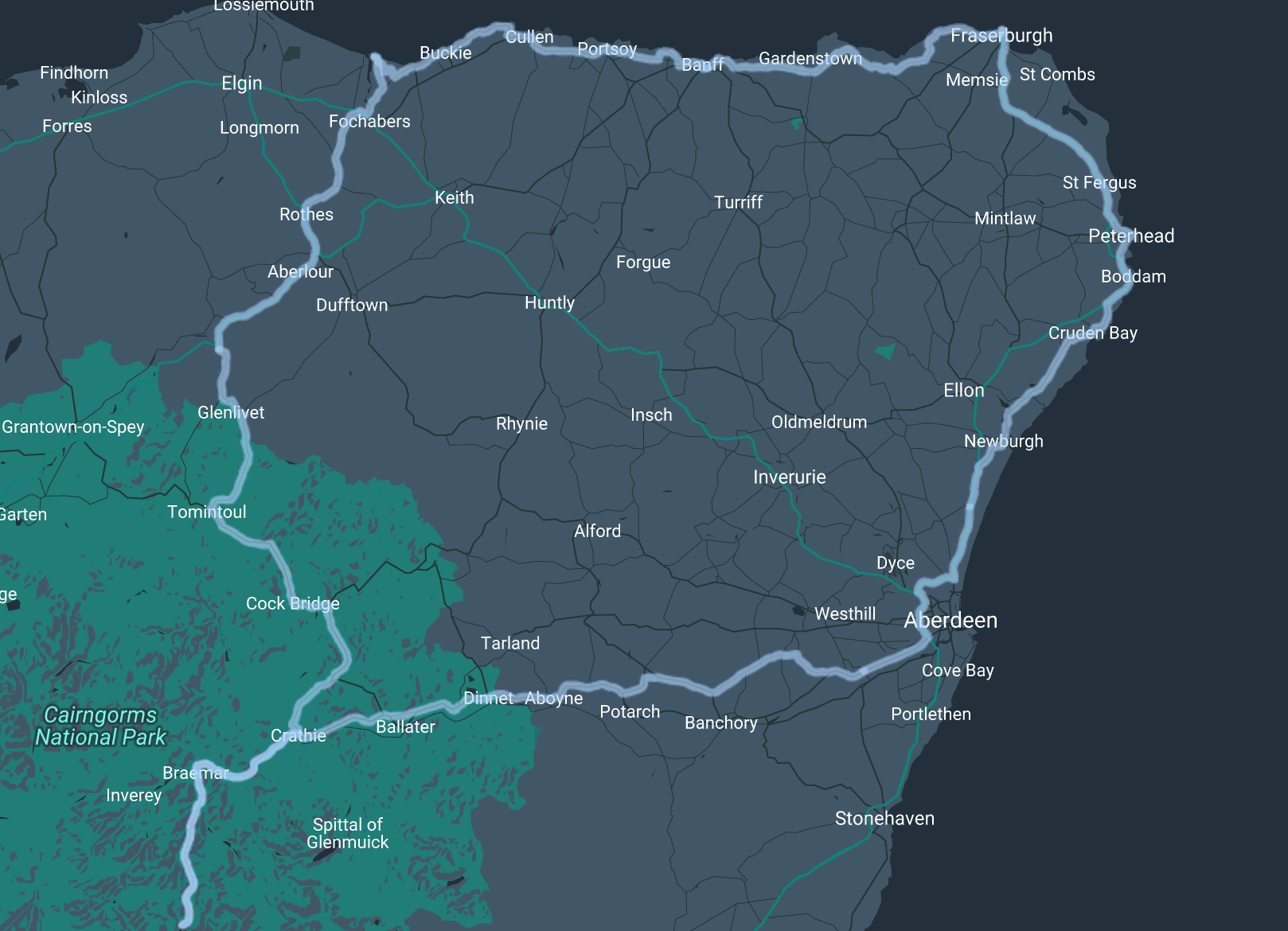 SCOTLAND's newest driving route, the North East 250, has been officially launched, with high hopes it will bring a tourist boom to Speyside, the Cairngorms, Deeside, Aberdeen, the east coast and the Moray coast.
Launched at the Moray Speyside Tourism Conference in Elgin, the circular route takes in fantastic roads and views along with castles, wildlife, coastal villages, stunning beaches, golf courses, mountains, forests and distilleries.
The North East 250 has been developed by local businessman Guy Macpherson-Grant, whose family's roots on Speyside go back to the 16th century.